Taxi Transfers To and From Heraklion Airport
Find Unbeatable Value Taxi Transfers


Heraklion Airport Taxis - Fares, Distances and Where to Find Them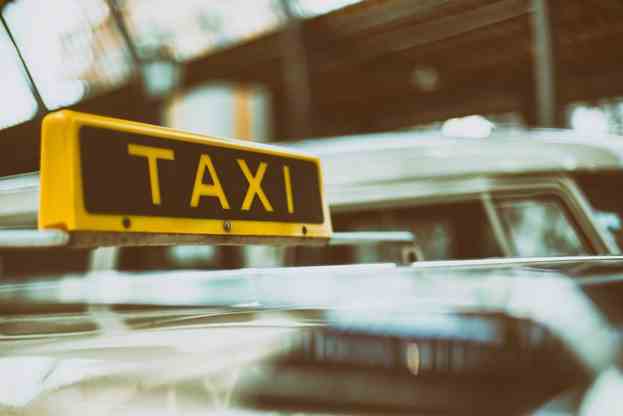 Heraklion Airport is the second largest airport in Greece, and found just outside of Heraklion, the capital city of Crete. The city can also be referred to as Iraklion, or Iraklio, and another popular name for the city's airport is the Nikos Kazantzakis Airport. Crete is the largest of the Greek islands, and a very popular destination for local visitors and international tourists, as the island's attractions include a variety of interesting historical sights, as well as more modern water-related activities. The city of Heraklion is mainly considered to be an industrial area, but is also a common starting point for many attraction-seeking visitors. One of the best ways to travel to your next destination from Heraklion Airport is by taxi, as the fares for the taxi journeys are relatively well priced.
Heraklion Airport taxis can be found just outside the arrivals area of the terminal building. Passengers will find that the airport has one passenger terminal, with sections for arrivals and departures, and an information desk located within the arrivals area. The staff at the desk can assist you with information regarding the taxi services available at the airport, or passengers can use the chart posted on the Arrival's wall for the latest taxi fares to various locations on the island. It is recommended to always agree on an average price to your destination with the driver before leaving the airport, in order to avoid unnecessary, and often unpleasant, surprises upon arriving. Although the taxi drivers are mostly honest and friendly, they are savvy, and may not miss an opportunity to score an extra few Euro from an unsuspecting tourist. To avoid being overcharged, find out the average taxi fare to your destination, and discuss it with the driver beforehand. You will then appear to be more knowledgeable, and less of an easy target for being 'ripped-off'!
From Heraklion Airport, it is best to go directly to the taxi rank in order to find a taxi. Do not accept any offers from individuals in the arrivals hall. Passengers can pre-book their taxi, but it is usually unnecessary, as there are always plenty of taxis available when the airport terminal is open. The taxis in Heraklion are usually grey in colour, as well as those found in Agios Nikolaos. Taxis in Athens are generally yellow, while those in Rethymnon are white. In Chania, the taxis are dark blue along the lower half of the vehicle, and white on the upper half. Radio Taxi at Heraklion Airport can be contacted at 28410 24000.
Taxis in larger cities of Greece are required to operate with a meter, which is the device which will record the length of the journey. The taxi fare is then calculated according to the number of kilometers traveled. The driver of a metered taxi is always required to turn on the device, therefore, if he does not, you are entitled to request him to do so. The rates charged per kilometer vary depending on the time of day or night that you are travelling. From midnight to 05:00 the rate per kilometer is slightly more expensive. Taxis can charge you for waiting time, as well as a small additional amount for the collection and drop-off at airports and ports. Other fees may also be added for calling a taxi and luggage loaded into the taxi, and there is usually a minimum fare charged as well. The taxis in smaller towns of Greece may operate according to set fare rates, rather than by a metered journey.
From Heraklion Airport, a taxi will cost approximately:
10 – 12 Euro to the city of Heraklion
30 Euro to Agia Pelaghia
100 Euro to Agios Nikolaos
150 Euro to Chania
60 Euro to Rethymnon.
Other popular destinations on the island of Crete are:
Kissamos – 130 Euro
Ligaria – 25 Euro
Matala – 54 Euro
Malia – 32 Euro
Sitia – 100 Euro
Frangocastello – 108 Euro.
In the city of Heraklion, or any city in Greece, taxis can be hailed from anywhere on the street. It is not uncommon to share a taxi with a few other passengers who are travelling the same route, therefore you can attempt to hail a taxi which already has some members. It may also be useful to point in the direction that you want to go at the same time as hailing the taxi. This action will then indicate to the driver whether or not he is heading your way. During very busy times, in larger cities such as Athens, hailing a half-full taxi can be difficult. They may also not stop for you, but will slow down as they approach, then simply shout your destination to the driver. Although you may end up sharing a taxi with a few other passengers, the taxi fare is not shared between you. Keep in mind that taxi fares in Crete, and Greece in general, are quite cheap when compared to many other places in the world, and this is therefore a convenient way for the taxi drivers to make up their money.
Taxi drivers at Heraklion Crete Airport mostly speak basic English or German, but you should double confirm that he knows where you want to go. From an English tongue, the names of Greek towns can become confused. Perhaps show the driver your destination on a map. It is optional to tip a taxi driver, but commonly done by many people who use the taxi services. The majority of passengers arriving at Heraklion Airport find taxis to be a very convenient and also faster way to reach their destination.
Taxi fares to & from Heraklion Airport (HER)
Taxi Transfer Customer Reviews
Available Transfer Options