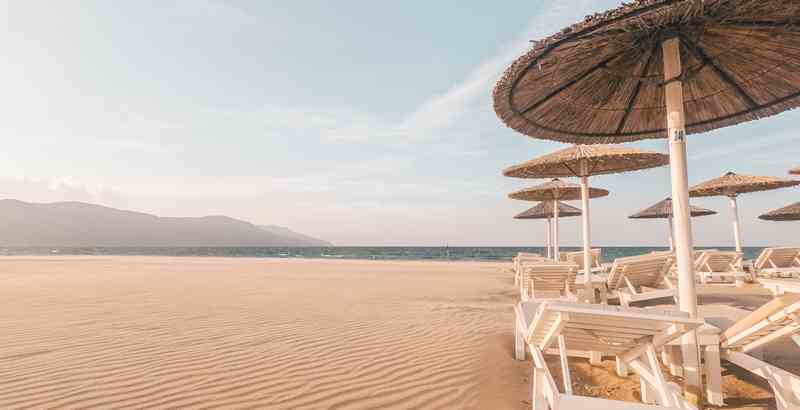 Heraklion Tourist Attractions
Heraklion Airport is considered as an important gateway to Crete, as nearby Heraklion is the capital city of the island, the financial hub of the region and is also a modern and lively city rich in history and culture. Tourists in Heraklion have a large collection of attractions from which to choose, including museums and historical ruins, and can enjoy many festivals held in the area if visiting at the right time of year. The exquisite beaches of Heraklion are perhaps the main attraction, and in summer are filled with sunbathers and those who enjoy various water-related activities.
Similar to many European cities, Heraklion has an old city portion that is locked within formidable Venetian walls, as well as a more modern section, which has spread out from the old city over the more recent years. The city boasts a Venetian harbour, with fishing boats and some fancy yachts, as well as from where many cruise ships leave the island for other popular holiday destinations and the Greek mainland. Although a trip on the ferry can simply be seen as a means of transport, most passengers thoroughly enjoy the journey, as some of the long-distance cruise ships offer spectacular facilities, such as luxurious sleeping quarters, dining opportunities and various other kinds of entertainment. Within the city of Heraklion, local visitors and tourists will find many top-class shopping areas as well. Items for sale include traditional Greek handicrafts, clothing, food and furniture, souvenirs and gifts, as well as some intriguing designer boutiques with style that is hard to match.
On the western pier of Heraklion harbour is perhaps one of the main attractions in the city, known as the Fortress of Koules. The word 'Koules' means 'fortress' in Turkish, and is a very impressive Venetian Castle that was once used to guard this entry point. Constructed in the 13th century, and was also primarily built for storing food and military supplies, and for the purposes of a prison. The original fortress was just about completely destroyed by an earthquake in 1303, but was rebuilt to perfection once again during the middle years of the 16th century. The Fortress of Koules is a square construction, consisting of extremely strong and thick walls. The ground floor exterior walls are up to 8.70 meters thick! The walls inside are not quite so wide, but still have an average thickness of between 1.36 meters and 3 meters. The ground floor's roof is vaulted with large air vents, while the castle's entrance is secured with three massive and strong wooden doors. Some features of the castle include three carvings of the Lion of St. Mark, and marble relief pictures of the winged lion of Venice.
Another important attraction in Heraklion is the Heraklion Archaeological Museum, which is deemed as one of the most important museums in Greece and the whole of Europe as well. It is also one of the largest museums, and attracts thousands of visitors throughout the year. The museum is found in the town center, and its collections began in 1904. A large variety of interesting artifacts can be admired, ranging from unique Cretan art works found at excavation sites to pre-historic pottery, carved stone objects, metal objects and small sculptures which were discovered in a number of ancient palaces, funerary monuments, settlements and caves. Alternatively, the Venetian walls of the city are not to be missed, and within the walls, close to the gate of Bethleem, there is a new museum named the El Greco Museum. This museum has been dedicated to the famous Cretan painter Domenicos Theotokopoulos, who was also known as 'El Greco'.
An attraction that may be of more interest to younger visitors is the Thalassokosmos Aquarium, found on the northwestern coast nearby the former U.S. military base at Gournes Irakliou. The aquarium is quite a remarkable construction with over 1,600 square meters of exhibition space and a large array of aquatic creatures exhibited in 37 tanks. There are fifty observation points from where the amazing sea life can be viewed. The aquarium also features large auditoriums seating up to 150 people and a cemetery of sea animals outside, but still on the aquarium's grounds. Guided tours are offered at the aquarium, or visitors can choose an acoustics tour, whereby a small ear device will broadcast some interesting information relating to the various displays and sea life in general. A specific fish tank can also be 'dialled up', for the relative information. The information is available in four languages: German, Greek, French and English.
In the wonderful waters surrounding the city of Heraklion, visitors and locals practice a variety of water sports. Snorkeling and scuba diving are particularly popular, as the warm and clear waters of Crete provide some amazing sights. Some of the most famous underwater attractions can be found around Elounda's 'sunken city' of Olous. Various diving centers can be found in the cities and towns of Crete. Other popular water-related activities include rides in pedal boats, canoes and glass-bottom boats, and on-land excursions include hiking, mountain climbing, mountain biking and trekking. Some of the most popular beaches in and nearby Heraklion for swimming, skiing, windsurfing and sunbathing include Agia Pelagia Beach, Amnissos Beach, Hani Kokkini Beach and the beach of Karteros.
Although the city of Heraklion has so many attractions to offer, day trips to various nearby towns and longer explorations of Crete Island are extremely popular. Heraklion Airport is the perfect arrival point at which to begin an exceptional holiday.
UNBEATABLE VALUE CAR RENTAL

FREE
Amendments,
FREE
Cancellations,
NO
card fees!

airport_shuttle Need Airport Transfers?
Useful Information about Heraklion Airport