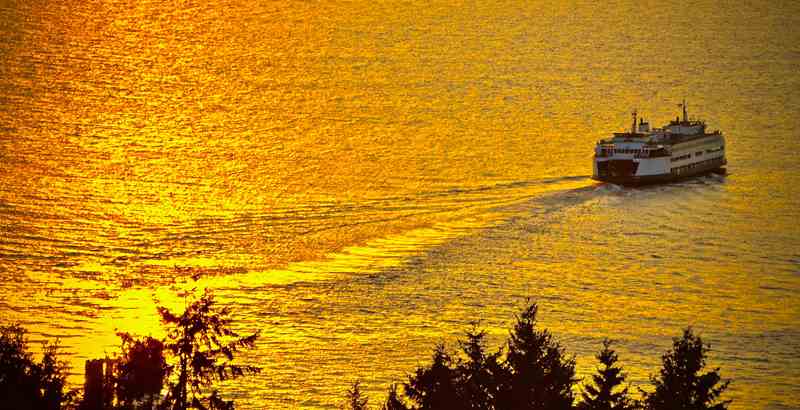 Ferry Services from Heraklion in Crete
Although Heraklion Airport buses and taxi services are available for transport to and from Heraklion Airport, there is no train station at the airport. In fact, there are no train services on the island of Crete at all. Instead, and since that Crete is an island, a popular way to travel is by ferry, and there are numerous ferry companies offering a wide variety of destinations from the ports of the island.
Heraklion Airport consists of a single terminal building, with an arrivals and departures section. Although the airport has a number of facilities, and is fairly modern and well constructed, the airport building has become quite small for its operations, and does not have space for further expansions. Transport to and from Heraklion Crete Airport includes a bus service that runs at frequent intervals to the city of Heraklion's two bus terminals, and taxis. There is no train station, and no railway services at the airport and on the island of Crete. However, tourists may enjoy what are known as the "Little Trains of Crete". The "trains" don't run on tracks, but on wheels, like a motorcar, and are therefore road trains.
The Little Trains of Crete provide tourists with an excellent way to tour many parts of the island, as they are not only available in Heraklion, but from many of the resorts along the north coast of the island. The Little Trains are very convenient for passengers and drivers alike, as passengers are more easily able to get on and off, and drivers are simply able to hitch another 'carriage' when the train is busier. The train has open-sided carriages, therefore making it easy for tourists to take some lovely photographs and the door for each row of seats provides easy access.
The island of Crete has a number of ports, including the Port of Heraklion (Iraklio), and others that found at Agios Nikolaos, Kissamos, Rethymnon, Sitia and Souda (Chania). Ferry companies on the island offer transport to a number of destinations, although services to mainland Greece are especially plentiful. The ferry companies in operation from the various ports of the island include Minoan Lines, ANEK Lines, Hellenic Seaways and Lane Lines. The various ferry companies have websites from where customers can view the latest timetables and departure times. ANEK Lines – www.anek.gr. Hellenic Seaways – www.hellenicseaways.gr. Lane Lines – www.lane.gr.
Some of the most popular destinations on the ferry from Heraklion include Pireaus, Sitia, Ios, Santorini, Paros and Rodos. The ferries are generally large 3-level ships offering comfortable cabin areas and various other facilities, such as restaurants, bars, shops and entertainment. Passengers can bring their vehicles along on some of the ferries as well. The journey by sea to Santorini is approximately two hours in duration, and the trip is offered by Hellenic Seaways every day during the summer months. The Port of Ios is also about two hours away from Heraklion, and this route is mainly provided during the summer as well. Passengers will arrive at a small port, but at a convenient location close to the town of Hora. Further seasonal journeys provided by Hellenic Seaways ferries are to Paros and Mykonos. The ports at both these locations are quite busy, and have a café and a few places to relax. The journeys are between three and four hours.
The other ferry companies mainly operate longer ferry journeys from Heraklion. ANEK Lines and Minoan Lines offer daily departures to the port of Pireaus, and Lane Lines offers a weekly journey to Rodos. The trip to Pireaus takes about nine hours, and the journey is usually taken over night. The port of Pireaus is large, with many facilities such as ATM machines, cafés, restaurants, currency exchange services and left luggage services. The journey to Rodos is thirteen hours, with a number of stops along the way, which include Sitia, Kasos, Karpathos, Diafani and Chalki. Sitia is just three hours away, and Kasos is a small island about five hours from Heraklion by sea.
The port of Heraklion handles over a million passengers per year, and the ferries offer services to eleven destinations. It is also equipped with shops, restaurants and information kiosks, and is accessible for disabled passengers. Long-term and short-term parking is available at the port, but at the port of Heraklion, and at all the ports mentioned, taxis are always waiting outside the exit to meet new arrivals on the ferries. A taxi will also take you to the port of Heraklion from Heraklion Airport. Ferry services can be booked in advance, from the ferry companies websites.
UNBEATABLE VALUE CAR RENTAL

FREE
Amendments,
FREE
Cancellations,
NO
card fees!

airport_shuttle Need Airport Transfers?
Useful Information about Heraklion Airport